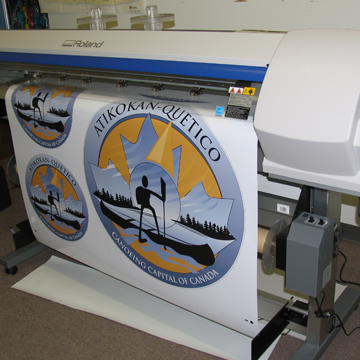 Graphics are an essential part of your image...

Powerful graphics create strong impressions that
set you apart from the rest.

Get the knock-out look of custom graphics!

Airbrush effects, fades, shadows,multiple colors,
interwoven and brilliant, with depth and dimension.

High quality photographic reproductions in
black, white or full color!

Reinforce your identity, or simply convey
a message with style.

Achieve impressive results with minimal investment.

Click on the links above for more information on a particular product.
Serving Thunder Bay, Kenora, Fort Frances, Dryden, Red Lake, Sioux Lookout, Atikokan and Northwestern Ontario!
Box 1424, 210 Hawthorne Road, Atikokan, Ontario, P0T 1C0
1-800-668-3971 Tel: 807-597-6224 Mobile: 807-597-8058 E: info@dutkasigns.com